2020 EXTENDED SEASON FOR THE WHALE SHARK TOUR
You still have the chance of swimming with these gentle giants until September 30th!
Special extended season promo with ground transportation included
Thinking on going private on a boat just for yourselves?
Special Private VIP Whale Shark Encounter promo (from 1 to 8 people)
Whale Shark Snorkel and Scuba Diving Tours
Cancún, Isla Mujeres, Playa del Carmen, Riviera Maya and Tulum
Contact Us or Book Direct Online to Make a Reservation
Top Rated Tour Operator in Cancún
COVID Security Measures - Keeping You Safe
Caribbean Connection is a 100% mexican company established in Cancun in the year 2000 as a touristic services operator doing snorkeling and sightseeing tours to Isla Mujeres as well as diving, with 18 years of experience we are the best choice for the whale shark encounter as well as the Isla Mujeres and Contoy Island all inclusive tours, we move , we moved thousands of people only in 2017 and we continue to grow to become the largest boat tour operator in the Mexican Caribbean.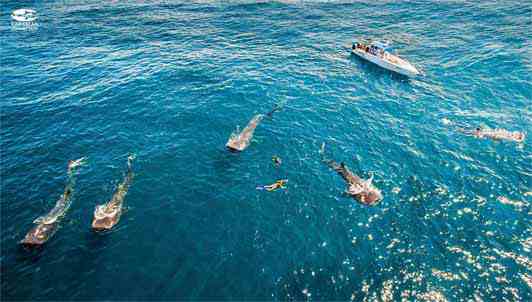 Caribbean Connection is, by far, the most experienced tour operator in the Mexican Caribbean for the Contoy Island and Whale Shark tours and the best choice for your Isla Mujeres tour with the most complete all inclusive program, we also have the best boats and the most experienced Captains and crew as well as the best certified guides in the business not to mention you will be wearing National Geographic Snorkeler's gear, for this and more we are the best choice for this once in a lifetime experience!